Wine Red A-Line Floor Length Qipao / Cheongsam Wedding Dress with Embroidery
Product Details
Get wrapped up in this phoenix embroidered a line qipao dress.
Mandarin collar;

Sleeveless;
Cutout back;
Hits at floor
Strap closure at back;
Fabrics: polyester
This dress will be made with your measurements within 10 days. Please provide your measurements (including bust, shoulder, waist, hips, dress length) in the users comments filed when placing the order. Or contact us at service@cozyladywear.com.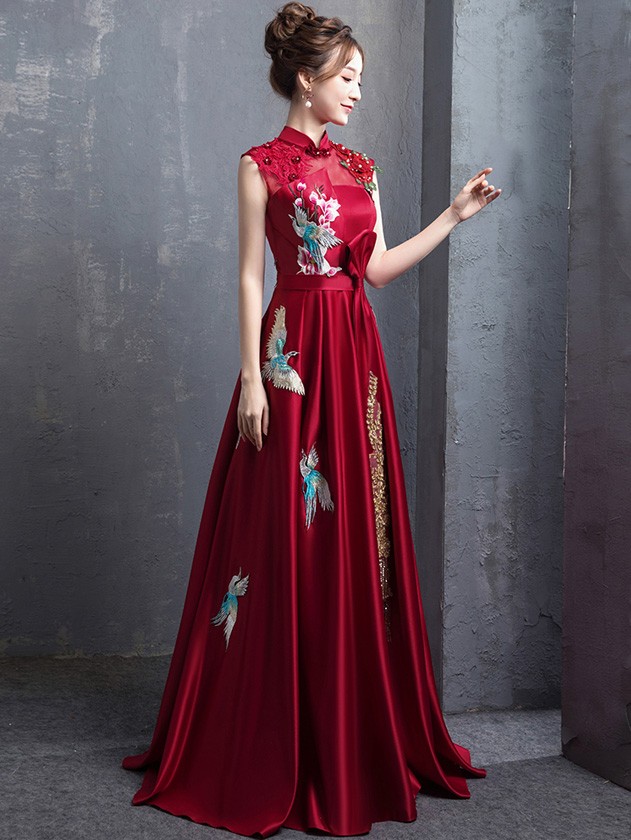 Get measured before placing an order: We strongly suggest you have your measurements taken first by a professional tailor or measure yourself by following the measure guide below. You can find more guides on measuring other body area on this page: How to take body measurements
Measurement requirements: Do not measure over clothing except undergarments.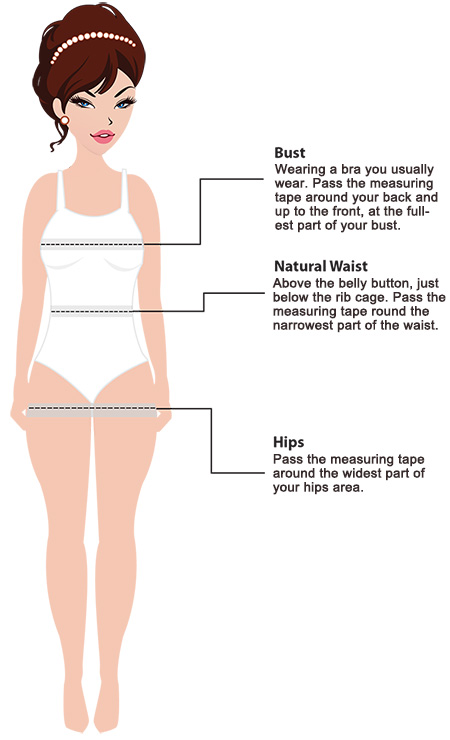 Customer Reviews
Name:viviane
Monday 29 July, 2019
Dress was as described, also came in the mail much sooner than quoted so that was a nice surprise. It also fit well, really no complaints. Very pretty and Im satisfied with my purchase.

Name:Tan.S
Friday 24 May, 2019
I sent email to enquire blue color and they response quickly. I received the dress in 2 weeks. The dress was very well made. The fabrics is a little thick. Definitely would recommend purchasing if you dont mind waiting

Name:Allen.F
Tuesday 20 November, 2018
Widely satisfied with the quality of the dress. It perfectly covered my pregnant belly. I'm excited to wear the dress for my tea ceremony. Not only i will continue shopping here but Ive been telling all of my friends to buy from here as well.

Name:Co.Yang
Saturday 22 September, 2018
This gown is beautiful. Stunning in fact. The back strap closure design is good, but you will need help to lace up. I am in love with this dress. Will probably wear again sometime in the future.