White Lace Long Qipao / Cheongsam Wedding Dress
Product Details
A contemporary style with classic charm, this long qipao dress is a sultry, yet affordable option for your formal event.
Mandarin collar;
Fit and flare shape that flatters your figure as it glides to the floor;
Zip closure at back;
Lined;
Fabrics: polyester
Because sizing and cut will vary between brands, please use our Size Chart to help determine your size. If you are between sizes or need help finding the proper size, please contact us at service@cozyladywear.com
Compare these measurements to your own body measurements.
Size

S

M
L
XL
XXL
Bust


80cm/31.5

''




84

cm/33.0''




87cm/34.2''




90cm/31.5''




93cm/36.6''




Waist




64cm/25.2''




67cm/26.4''




70cm/27.5''

73cm/28.7''




77cm/30.3''



Hip

8

4cm/33.0''




88cm/34.6''




91cm/35.9''




93cm/36.6''




96cm/37.8''



Dress Length


142cm/55.9''




142cm/55.9''




142cm/55.9''

142cm/55.9''




142cm/55.9''



We offer custom made service for this dress. The service cost is USD $10. This dress will be tailored within 10 days. If you want to have the dress made with your measurements, please offer your measurements (bust, waist, hips, dress length and height) in the users comments filed when placing order. Or contact us at service@cozyladywear.com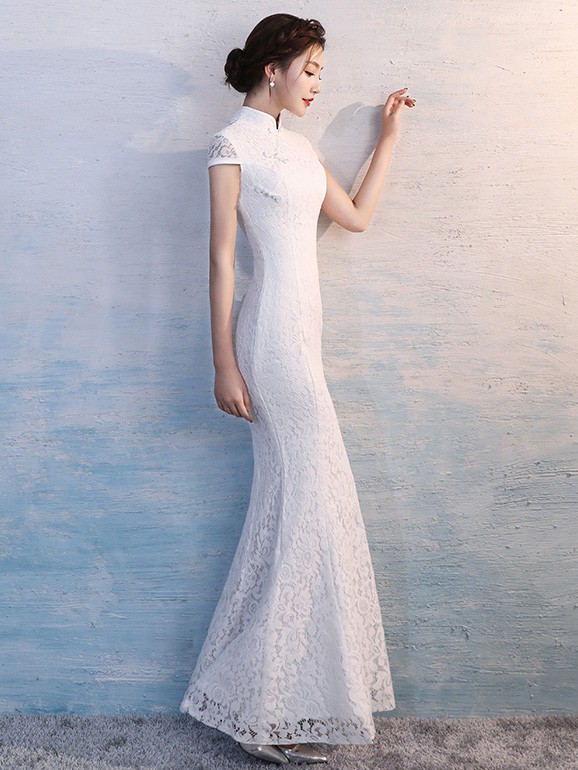 Get measured before placing an order: We strongly suggest you have your measurements taken first by a professional tailor or measure yourself by following the measure guide below. You can find more guides on measuring other body area on this page: How to take body measurements
Measurement requirements: Do not measure over clothing except undergarments.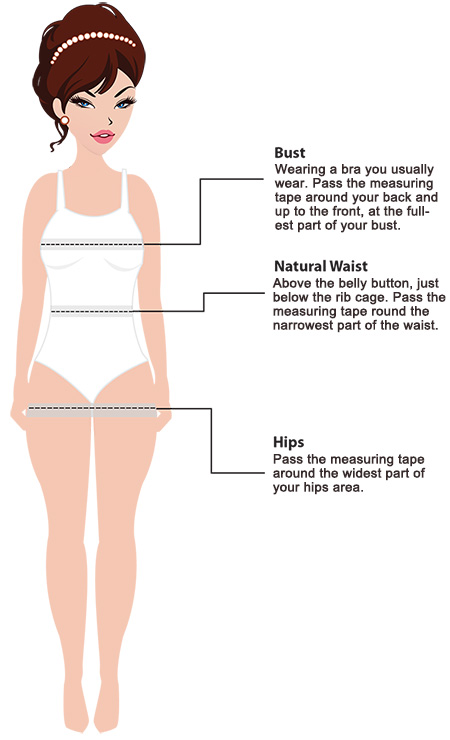 Customer Reviews
Name:Ashley
This is the perfect budget-option dress! I'm so happy that I went with it! IMO, the top half is gorgeous! It was the exact look I wanted. Some things I did to make my life easier: 1) wearing shapewear inside, since this dress really forces you to stand up straight and not lift your arms too much (that's just how it's designed). 2) hair pulled into a bun + no veil (don't hide the pretty shoulder part - it's the most detailed/beautiful part!) 3) Hold the bouquet down low, really low, over your stomach (where folds/creases tend to happen).

Name:Emily
beautiful, elegant, well made with my measurement.

Name:Siejen
I received my wedding dress on 06th of April. Great quality and fits me very well. Thank you for the great service and dress! I can now marry off peacefully!

Name:Beth.B
I got my two dresses today. Thanks so much for make the dresses with my measurements. They both fit perfectly. Great quality, same as the modal's pic. And they are so beautiful.