Wedding Qun Gua with Embroidered Phoenix & Dragon
Product Details
It is a tradition to wear Cheongsam with dragon & phoenix design at the wedding day. Dragon & Phoenix
design symbolizes the balance of male and female power.
Style with gorgeous phoenix, dragon and floral embroidery. This qun kwa suits include a jacket top and a full skirt.
Fabrics: brocade
Because sizing and cut will vary between brands, please use our Size Chart to help determine your size. If you are between sizes or need help finding the proper size, please contact us at service@cozyladywear.com
Compare these measurements to your own body measurements.
Size

S

M
L
XL
XXL
Bust


83

cm/32.6''




87

cm/34.2''




90cm/35.4''




94cm/37.0''




98cm/38.6''




Waist




67cm/26.4''




70cm/27.5''




74cm/29.1''




78cm/30.7''




82cm/32.2''



Skirt Length

94cm/37.0''




94cm/37.0''

94cm/37.0''




94cm/37.0''

94cm/37.0''



Top Length


53cm/20.8''




53cm/20.8''




53cm/20.8''

53cm/20.8''




53cm/20.8''



Get measured before placing an order: We strongly suggest you have your measurements taken first by a professional tailor or measure yourself by following the measure guide below. You can find more guides on measuring other body area on this page: How to take body measurements
Measurement requirements: Do not measure over clothing except undergarments.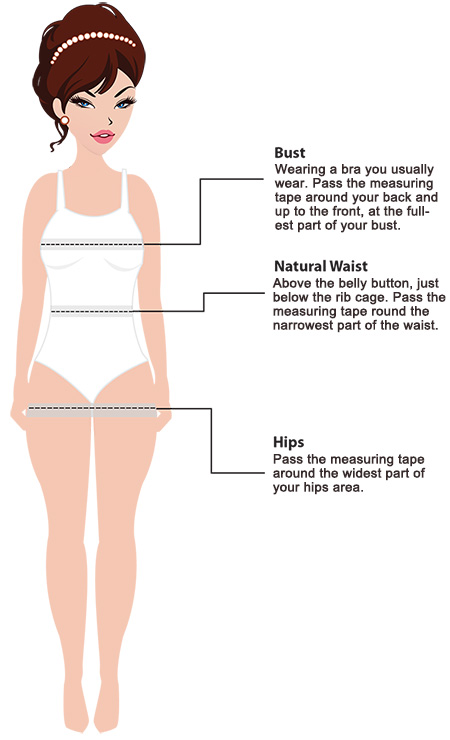 Customer Reviews
Name:Madge
Monday 02 September, 2019
I was a little bit worried, but Im so glad I ended up buying the qun kwa because it was exactly what I expected. Thank you so much! Suggestion: if you're worried about the size, send email cozy lady wear customer service. They will reply quickly and give you professional advice.

Name:Josie
Monday 25 March, 2019
Beautiful qun kwa, the skirt was a little big but with a bit alteration we made it work. Material is thick, fortunately my wedding is in winter. Got many compliments on my wedding.

Name:Nanxi..y
Thursday 01 November, 2018
My parcel arrived today, a gorgeous qun kwa that is beautifully made. The embroidery is great and the size fits, everything is perfect! Thank you so much for helping me to check the size. Your team are very excellent!

Name:Vivien
Wednesday 13 June, 2018
Want to send my appreciation and gratitude to CozyLadyWear entire team for helping me out with my qun kwa. My family and I love it a lot and are beyond happy with the entire outfit. THANK YOU THANK YOU THANK YOU!!! You guys are amazing and your work is impeccable. I will be sure to give you a good review on Asian wedding review sites and will refer you to my friends who are looking to purchase Asian style wedding dresses.