Green Jade Dangle Earrings, Clip On Pierced Earrings
Product Details
Handmade earrings
Style closure: Clip-on for non pierced ears, French hook for pierced ears
Materials: artificial jade, alloy
They look great with a oriental style as well as on more modern dressing style! A beautiful birthday gift for your girlfriend or you can also surprise with them your very best girlfriend.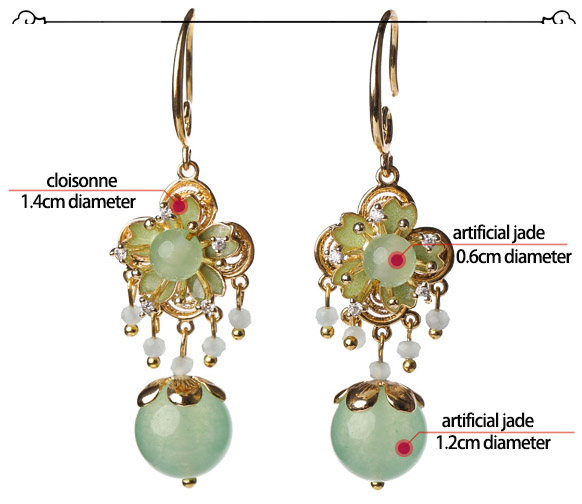 Customer Reviews
Name:Smart B.
Tuesday 03 September, 2019
A birthday Gift for a young lady friend of mine, she was surprised and happy with both pairs, Thank you.

Name:YANG
Monday 29 July, 2019
Have been using this pair of earrings since i got it. Im satisfied with the quality of the product.