Gold Crystal Beads Star Bridal Hair Vine Pins & Earring
Product Details
This headband vine used gilded metal vine & frame, and sparkling crystal beads, will make you look fabulous at any event or special occasion!
Please choose earring closure when placing order.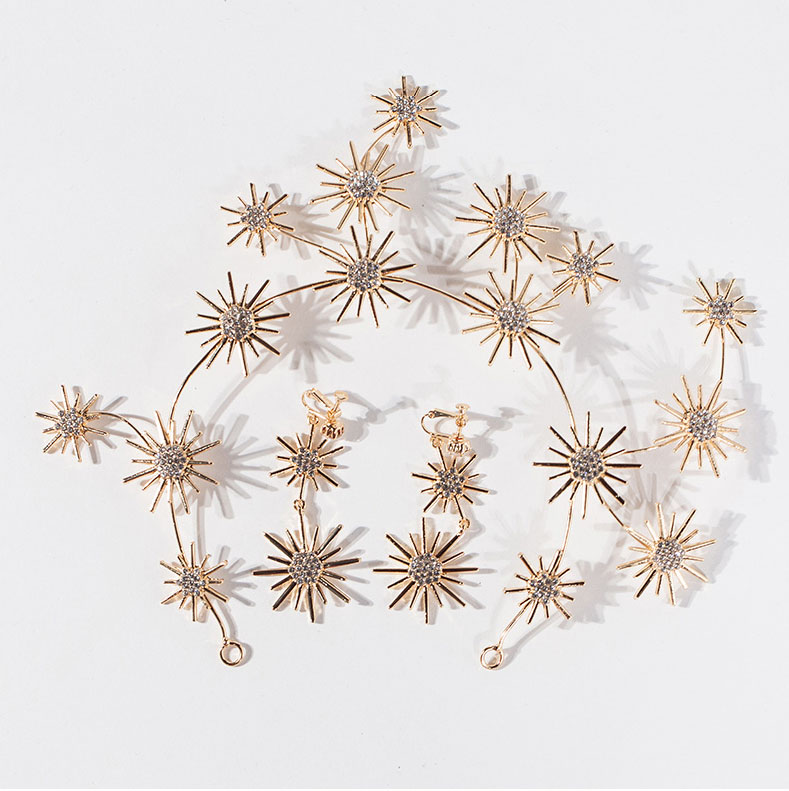 Customer Reviews
Name:JSunshine
This piece was definitely worth the purchase! It was easy to place and move around for adjustments. Stayed put with bobby pins. LOVED it!