Floor Length Mermaid Embroidered Qipao /Cheongsam Wedding Dress
Product Details
Here's a steamy long prom qipao that is certain to put your curves front and center for your formal event.
Mandarin collar;
Short sleeves;
Zip closure at back;
Mermaid hem
Fabrics: polyester
This dress will be made with your measurements within 10 days. Please provide your measurements (including bust, shoulder, waist, hips, dress length, height and heel height) in the users comments filed when making the order. Or contact us at service@cozyladywear.com.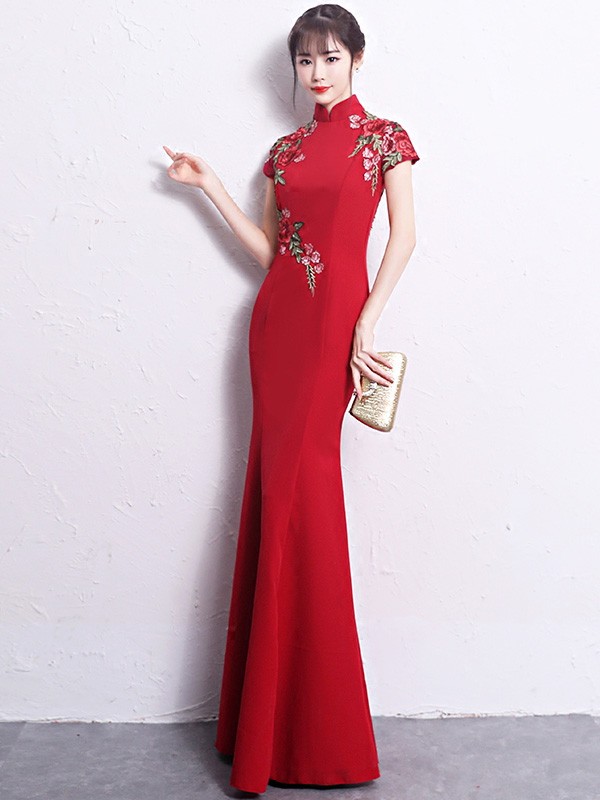 Get measured before placing an order: We strongly suggest you have your measurements taken first by a professional tailor or measure yourself by following the measure guide below. You can find more guides on measuring other body area on this page: How to take body measurements
Measurement requirements: Do not measure over clothing except undergarments.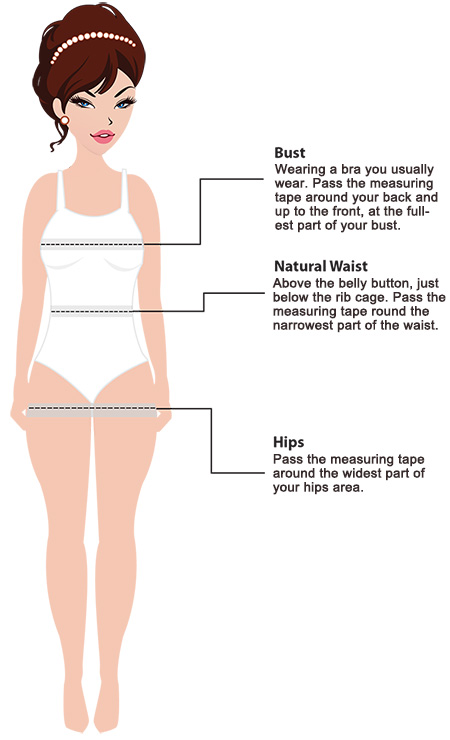 Customer Reviews
Name:Rowena
Perfect! I ordered this dress back in June 2019, and immediately they emailed me back to reconfirm my measurements. I got my dress a month later and it fit like a glove! I deliberately made my waist and shoulder measurement 1-2cm bigger, but they made the dress exactly as was, and the shoulder and waist ended up being 1cm too big! So yes, the company is very accurate with the measurements, which is great! Will order from here again!

Name:Tao.ly
Nice dress! Perfectly made with my measurements and the material feels quite solid.

Name:Sally.S
My finance bought this dress for our pre-wedding photo shooting. He likes the dress look on me. We ordered custom measurements and it fits perfectly. Very high quality materials and speedy shipping!!

Name:Linda
The dress is beautiful and it fits perfectly. Thank you very much for your hard work and great service! I'm really happy with it and I can't wait to wear it at our wedding.

Name:Jennifer
The dress has arrived fits my daughter beautifully. she is very delighted with it. Great customer service! Thank you.