CLY Cazzo Ally Phoenix Hair Comb with Crystal
Product Details
A gold tone phoenix curved shape with embellished crystal.
Materials: zinc alloy, crystal
Dimension: 7x18cm / 2.7x7in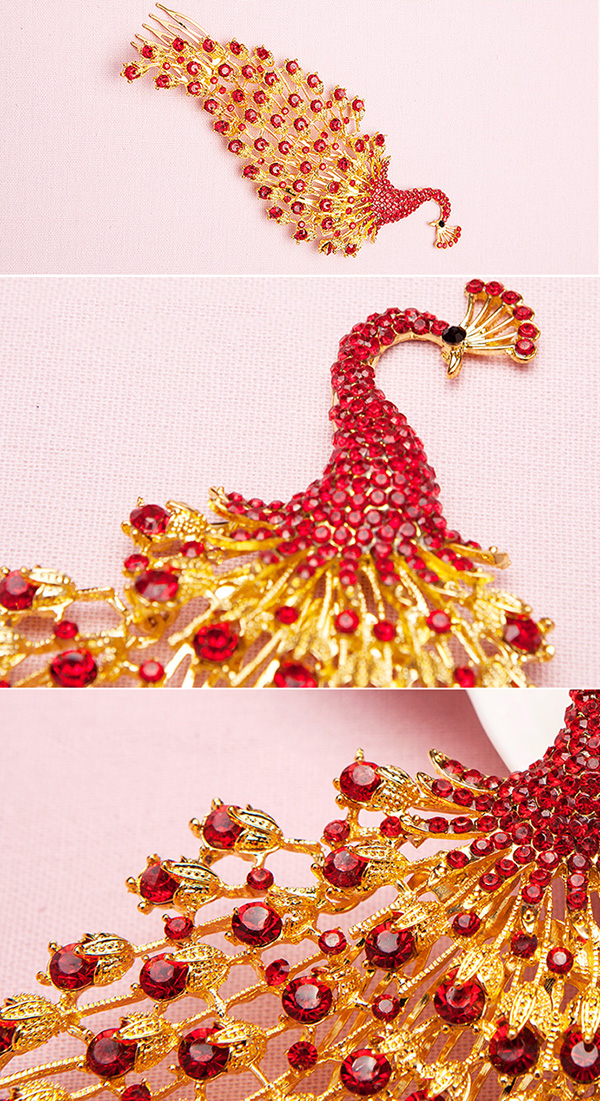 Customer Reviews
Name:Caitlin Wong
Both the qun kwa and hair jewelry are very beautiful, Look nice, exactly as expected, my daughter-in-law very likes it.

Name:FEI.YI
I received this product and was amazed how beautiful it was! Its versatile and flexible to wear with any hairstyle. I absolutely love it!