2020 Champagne Embroidered Wedding Qun Kwa & Pleated Skirt
Product Details
We designed this blue qun kwa for brides who want to add modern look to traditional wedding.
A gorgeous embroidered qun kwa for Chinese wedding ceremony.
A Jacket features mandarin collar, 3/4 sleeve, beads tassels, zip and frog buttons closure at front.
A full maxi pleated skirt with embroidered flaps
Fabrics: polyester
Because sizing and cut will vary between brands, please use our Size Chart to help determine your size. If you are between sizes or need help finding the proper size, please contact us at service@cozyladywear.com
Compare these measurements to your own body measurements.
Size

XS
S
M
L
XL

XXL



Bust


83cm/33.0''




86

cm/33.8''




90cm/35.4''




93cm/36.6''




96cm/37.8''




99cm/39.0''



Waist

68cm/26.7'

'




72cm/28.3''




76cm/29.9''




80cm/31.5''




8

4cm/33.0'

'


88cm/34.6''



Jacket Length

54cm/21.2''




54cm/21.2''




55cm/21.6''




55cm/21.6''




56cm/22.0''




56cm/22.0''



Skirt Length


97cm/38.1''

97cm/38.1''




97cm/38.1''




97cm/38.1''




97cm/38.1''




97cm/38.1''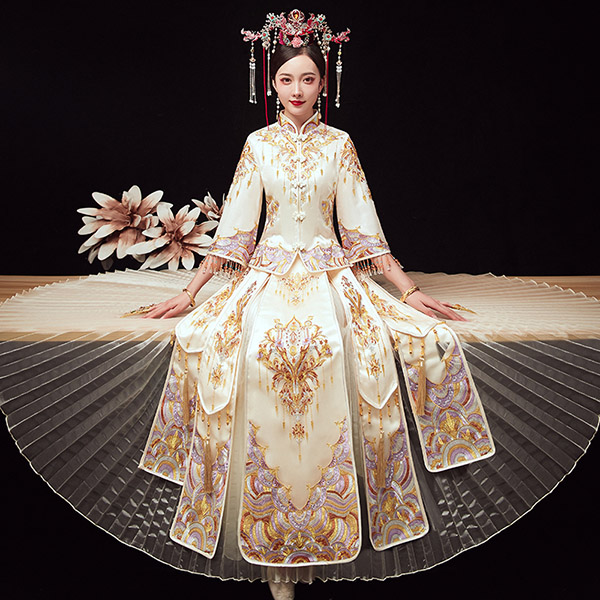 Get measured before placing an order: We strongly suggest you have your measurements taken first by a professional tailor or measure yourself by following the measure guide below. You can find more guides on measuring other body area on this page: How to take body measurements
Measurement requirements: Do not measure over clothing except undergarments.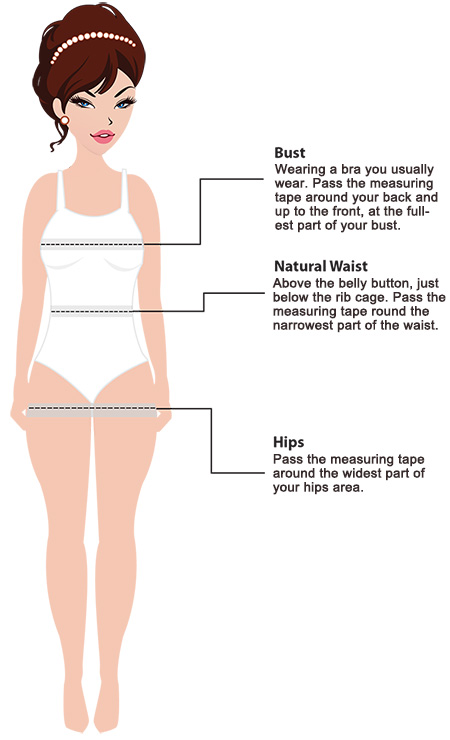 Customer Reviews
Name:Taylee.m
Wednesday 17 July, 2019
Beautiful qun kwa, great fit. Loved it! ❤

Name:Simona
Tuesday 29 September, 2020
I was thrilled with this qun gua It was everything I wanted in a dress and the price was reasonable. I went this knowing I would need exact measurements - DO NOT ORDER BASED UPON YOUR SIZE FOR A US BASED STORE!! I chose size based on cozyladywear's size chart and it all worked out perfectly.