Red 3/4 Sleeve Wedding Qun Kwa with Phoenix Embroidery
Product Details
Wedding Qun Gua, (秀禾服, 龙凤褂)for wedding ceremony
A jacket features mandarin collar, 3/4 sleeve, floral & phoenix embroidery, zip closure
A full length embroidered skirt with one flap.

Fabrics: brocade
Because sizing and cut will vary between brands, please use our Size Chart to help determine your size. If you are between sizes or need help finding the proper size, please contact us at service@cozyladywear.com
Compare these measurements to your own body measurements.
Size

S
M
L
XL
XXL
Bust


8

6cm/33.8''




90cm/35.4''




94cm/37.0''




98cm/38.6''




102cm/40.1''



Waist

70cm/27.5''




74cm/28.3''




78cm/30.7''




82cm/32.2''




8

6cm/33.8''



Jacket Length

54cm/21.2''




54cm/21.2''




55cm/21.6''




55cm/21.6''




56cm/22.0''



Skirt Length


95cm/37.4''

95cm/37.4''

95cm/37.4''




95cm/37.4''




95cm/37.4''



Get measured before placing an order: We strongly suggest you have your measurements taken first by a professional tailor or measure yourself by following the measure guide below. You can find more guides on measuring other body area on this page: How to take body measurements
Measurement requirements: Do not measure over clothing except undergarments.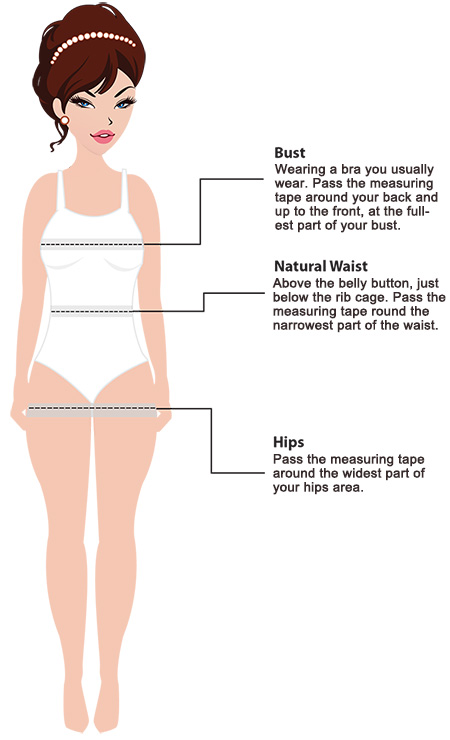 Customer Reviews
Name:Mer. Z
Wednesday 05 September, 2018
I purchased this qun kwa and another 2 qipao dresses for my wedding. Great dress and great communication!!! I recommend with pleasure this site because everything that I order it was above my expectations.

Name:Fibi Kiko
Wednesday 31 October, 2018
Let me begin by saying I was a little hesitant in the beginning to place an order, since I really like to try on my clothes, and never ordering from this site....But I just received my qun kwa...Were do I begin, great quality, great fit...great design.... Gorgeous embroidery...Everything is PERFECT....And I received it very quickly....I also ordered another qipao dress, cant wait to get that also....Highly recommend site.... Thank you very much...