Golden Sequined Floor Length Formal Dress
Product Details
The shimmering sequined striped go long in this gorgeous golden formal dress and spill onto the floor-length full skirt. Features a sleeveless bodice with a boat neckline. Whether attending homecoming, prom, or another special celebration, this long formal dress, offers high fashion for less.
Fabrics: polyester
This dress will be made with your measurements within 10 days. Please provide your measurements (including bust, shoulder, waist, hip, dress length, height and heel height) in the users comments filed when placing the order. Or contact us at service@cozyladywear.com.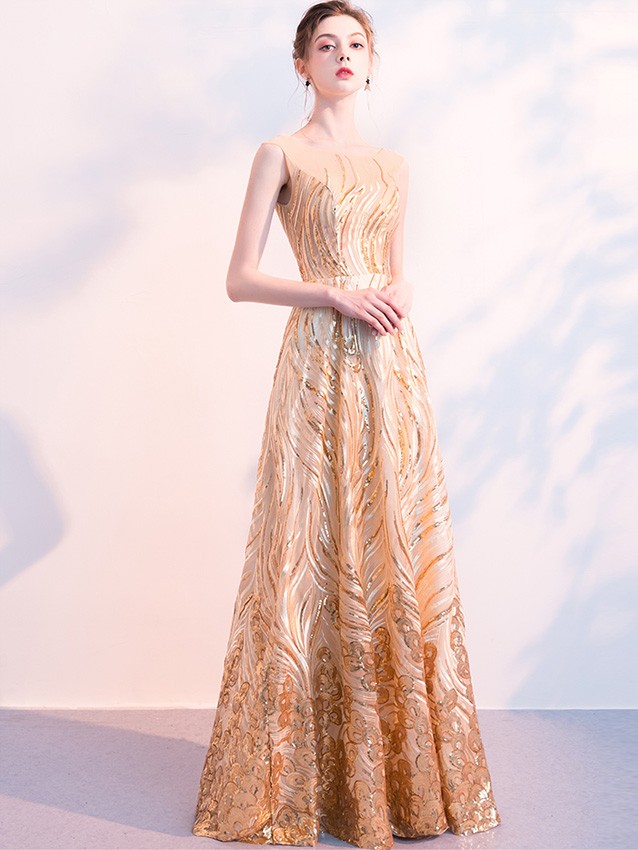 Get measured before placing an order: We strongly suggest you have your measurements taken first by a professional tailor or measure yourself by following the measure guide below. You can find more guides on measuring other body area on this page: How to take body measurements
Measurement requirements: Do not measure over clothing except undergarments.