Embroidered Phoenix Qun Kwa with Shawl & Pleated Skirt
Product Details
Be chic or your oriental tea party with this qun kwa, xiu he fu.
A Jacket features mandarin collar, 3/4 sleeve, zip closure, shawl and phoenix embroidery
A full maxi pleated skirt with tassel flaps
Fabrics: polyester
Because sizing and cut will vary between brands, please use our Size Chart to help determine your size. If you are between sizes or need help finding the proper size, please contact us at service@cozyladywear.com
Compare these measurements to your own body measurements.
Size

S
M
L
XL
XXL
XXXL
Bust


83

cm/

32.7'

'




8

6cm/33.8''




90cm/35.4''




94cm/37.0''




98cm/38.6''




102cm/40.1''




Waist




66cm/26.0''




70cm/27.5''




74cm/29.1'

'




78cm/30.7'

'


82

cm/

32.3'

'


8

6cm/33.8''



Top Length

56cm/22.0''




57cm/22.4''




58cm/22.8''




59cm/23.2'

'


60cm/23.6''

61cm/24.0''



Skirt Length

97cm/38.2''




98cm/38.6''

98cm/38.6''




99cm/39.0''




99cm/39.0''




100cm/39/4''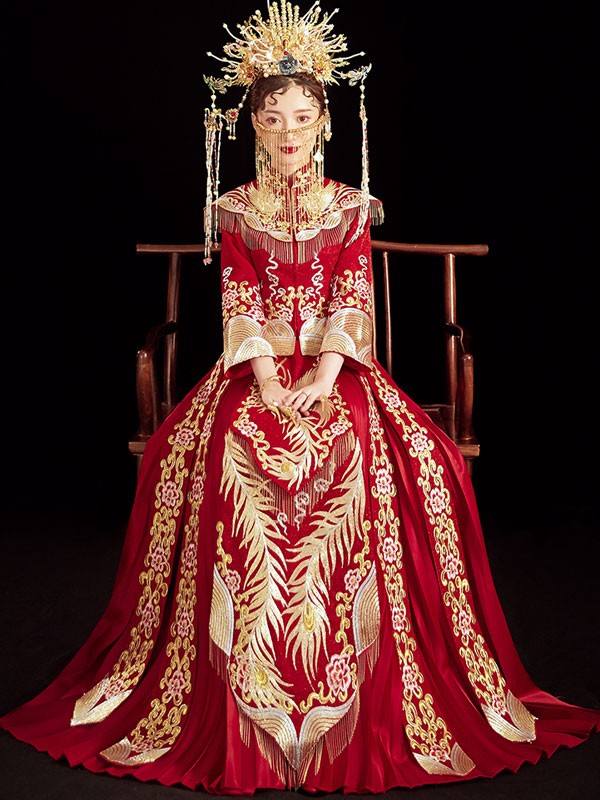 Customer Reviews
Name:Sherry
The customer service helped my chose the right size. They stays in communication with me until I get my items. The suit quality is good and beautiful. Thank you