2019 Embroidered Phoenix Dragon Wedding Qun Kwa & Pleated Skirt
Product Details
It is a tradition to wear Cheongsam with dragon & phoenix design at the wedding day. Dragon & Phoenix
design symbolizes the balance of male and female power.
Style with gorgeous phoenix, dragon and floral embroidery. This qun kwa suits include a jacket top and a full skirt.
Fabrics: brocade
Because sizing and cut will vary between brands, please use our Size Chart to help determine your size. If you are between sizes or need help finding the proper size, please contact us at service@cozyladywear.com
Compare these measurements to your own body measurements.
Size

S
M
L
XL

XXL



Bust


86

cm/33.8''




90cm/35.4''




93cm/36.6''




96cm/37.8''




99cm/39.0''



Waist

72cm/28.3''




76cm/29.9''




80cm/31.5''




8

4cm/33.0'

'


88cm/34.6''



Jacket Length

54cm/21.2''




54cm/21.2''




54cm/21.2''




54cm/21.2''




54cm/21.2''



Skirt Length


98cm/38.6''




98cm/38.6''




98cm/38.6''




98cm/38.6''




98cm/38.6''



Get measured before placing an order: We strongly suggest you have your measurements taken first by a professional tailor or measure yourself by following the measure guide below. You can find more guides on measuring other body area on this page: How to take body measurements
Measurement requirements: Do not measure over clothing except undergarments.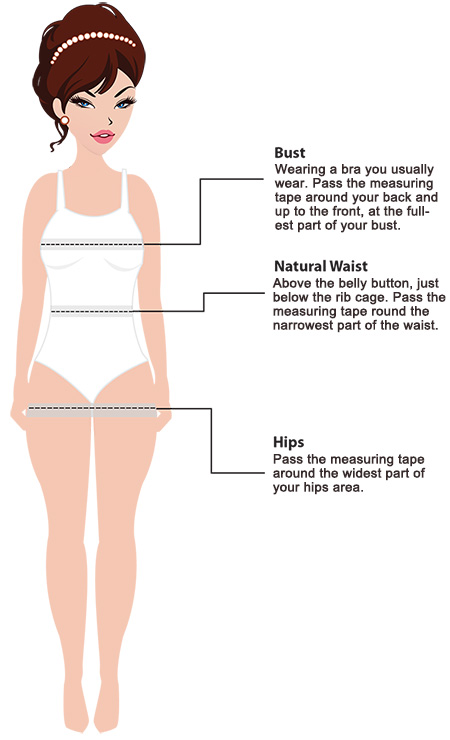 Customer Reviews
Name:kayla_n
Wednesday 26 June, 2019
It is amazing!! Its perfect! Ive never bought this site before, so I was super worried. But it fits, perfectly, and looks beautiful. Like it was bought at the most fancy bridal store!!

Name:Theresa
Saturday 18 May, 2019
This is the first time I have bought anything from cozyladywear and can I say I am impressed. The qun kwa is stunning and exactly as described with a near perfect fit. sorry for my poor picture...the qun kwa is more beautiful than pic.